#1 Tankless Water Heater Installation Specialists
Top Tankless Water Heater Installation Specialists in Orange County, CA
Our team of Plumbing experts pays attention to detail and makes sure that every job is done right the first time.
Our Liquid Plumbing Guarantee
We're accredited by the BBB
Offering Exceptional workmanship
Great customer service
Knowledgeable and Friendly plumbers
The Advantages of Installing A Tankless Water Heater
Homes with traditional hot water systems store hot water in a single large tank, and it can take a while for it to heat up. Installing a tankless water heater is a convenient solution. Tankless water heaters, by contrast, are much smaller and can be installed throughout the house. They heat water directly as water flows through the pipe, consuming less energy.
Experience Water Heater Replacements Service
Tankless water heater replacements don't have to be a pain. We make it easy at liquid plumbing. Tankless water heaters are a highly energy-efficient option for your home, Whether you already have a tankless water heater installed or you need to be upgraded from a traditional water heater. at liquid Plumbing we guarantee our work and love helping homeowners save on energy end room in their home.
Tankless water heaters produce hot water on demand and if you don't have high need for hot water it can save a lot of energy and reduce your natural gas and electric bills. 
If your current take this water heater keeps getting overloaded it may be time to upgrade to a bigger one and if that's the case we can help. liquid Plumbing can answer any of your questions about all of your options in your home or business.
Free Home Tankless Water Heater Installation Estimate
We know that homeowners deserve to have peace of mind, and we strive to help you achieve that with first-rate customer service. Liquid Plumbing, your local Anaheim and Orange County tankless water heater installation specialists, offers free estimates. 
You can trust our experts to provide you with an accurate quote for the total costs of labor and materials. The Liquid Plumbing team has over 25 years of knowledge and experience in the plumbing industry that you can rely on for tankless water heaters in your home or office.
We also offer emergency plumbing repairs within a one-hour service window in and around Orange County. If you're ready to hire a professional, experienced tankless water heater specialist, call 800-310-5633 today and speak with a team member today.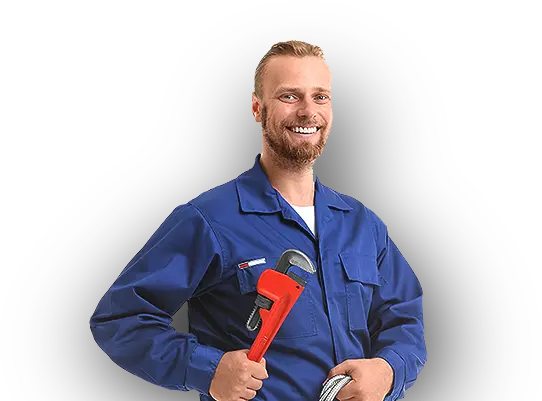 We have Over 46 years experience in plumbing
Plumbing Problems?
Call the Professional at Liquid Plumbing