Sewer Line Repair and Replacement
We can clear all the drains in your house at once or simply unclog a slow-draining sink or bathtub. Sewer Lines can be a big confusing to an average homeowner. See how we can ease that so things don't back up.
Potential Sewer and Water Line Problems
Your sewer and water line goes through a lot. From gallons of water being flushed to grease being poured down kitchen drains, your sewer line is constantly working. When your sewer or water line has taken a beating, it can begin to malfunction causing clogs, slow draining, and sometimes even mold!
Some signs that it may be time to call a plumber include:
Slow draining
Clogged drains
Bubbling drains
Water backups
Visible mold
Unusually high water bills
unpleasant oder throughout your home
Cracks in foundation
When caught early, a plumber can help reverse these problems and prevent a full breakdown in your system.
What Causes of Sewer Line Damage?
From clogged pipes to normal wear and tear, here are a few causes of sewer line damage:
Tree roots
Corroded pipes
Clogged pipes
Extreme temperature
How to Prevent Sewer and Water Line Problems
It may seem like a chore, maintaining your sewer and water line regularly can go a long way and can prevent bigger problems from arising. Before you call a plumber, here are a few things you can do on your own to keep your system running in top shape.
Clogs and blockages are the number one reason for major sewer line repairs and they are completely avoidable. To avoid clogging your drains, refrain from putting anything down the drain that your system is not designed to handle including napkins, sanitary napkins, wipes, paper towels, and more. These products don't dissolve in water properly and will eventually clog your sewer system.
In the kitchen, pouring grease down the drain can cause blockage because grease coats the pipelining and causes other items to stick to it. Other food waste can also potentially clog the drain, so be sure to only use the garbage disposal for foods that can be safely broken up.
In addition, if you have children, make sure they aren't putting any small objects in the drain such as toys, food, or clothing. Even when something actually flushes down the drain, there is a possibility it will get stuck between your home and the final sewer outlet.
Roots from trees, shrubs, and other plants can also be a major issue for sewer systems. To avoid roots from damaging your sewer system, be sure to note where your sewer lines are, and avoid planting any greenery near the area. Roots will usually only extend toward the pipes under your home if they are looking for a water source, so it's also important to ensure that your plants are properly watered so they don't seek water from your sewer line.
How to Protect Your Sewer Lines
Regular maintenance on your drains goes a long way when you are trying to avoid problems in your system. Some things you can do to maintain your sewer and water line include:
Pouring boiling hot water down the drain once per week to help break up any errant grease that may have clung on.
Installing strainers and traps wherever possible to avoid the impact of things like hair or soap scum building up in the drain.
Clearing out your traps regularly. You can use an auger if necessary to avoid any buildup in the actual drain.
Checking the air vents on your roof for clogs. If the air vents get clogged, sewer gasses can back up into your system and cause noxious fumes or smells to form.
Use your sewage system properly—Remember to only dispose of human waste and toilet paper in the sewer lines; any other materials that enter the system can cause blockages.
Receive sewer line inspections once a year—To confirm that your sewage system is in good working condition, hire a professional to conduct an inspection at least once a year. Liquid Plumbing can help!
Other services we recommend for your home or business
Contact Liquid Plumbing for Your Sewer line inspection or repair
Prevent older pipes from causing a mess in your home with Liquid Plumbing. As a licensed and insured plumbing service, we offer reliable pipe upgrade, relining, and replacement solutions for your peace of mind.
The Liquid Plumbing technicians in Orange County can work around your schedule to minimize hassle and frustration with this valuable plumbing repair service.
Call Us for Your Sewer Lines Inspection or Repair
At Liquid Plumbing in Anaheim, CA, our technicians are trained, licensed professionals and we are ready to provide every plumbing services you might need. We offer fast and affordable plumbing repair and installation services, including sewer line repair, throughout Orange County.
Are you ready for a hassle-free sewer repair service? Protect your home and yard by calling Liquid Plumbing in Anaheim at 800-310-5633 to schedule plumbing repairs for your homes in and around Orange County, California. Get your free estimate for repairs now.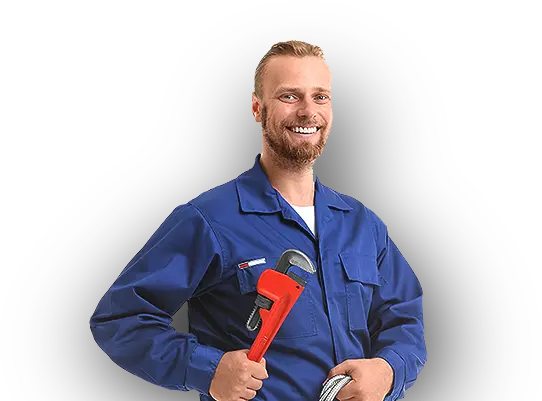 We have Over 46 years experience in plumbing
Plumbing Problems?
Call the Professional at Liquid Plumbing