Repipe Specialists Serving All of Orange County, CA
Is it time to hire a repipe specialists for a pipe upgrade or to replace the old, galvanized pipes in your home? Liquid Plumbing is a local repipe specialists and provides repipe services for Orange County and the surrounding area.
Talk to a specialist at Liquid Plumbing, Inc now. (800)310-5633 or Request Service.
Best Repipe Specialists in Orange County
When you need a complete repipe service from a reliable repipe specialists company in Orange County, call Liquid Plumbing. Our certified plumbing technicians can provide an array of repiping for homes that have:
Broken, cracked, or leaky pipes
Water lines that are no longer in use
Recent remodeling or home additions
Liquid Plumbing offers complete repipe services for homeowners that need a repipe specialists in and around Orange County, California. We can repipe any plumbing system to meet current building codes, repair leaks, and replace old, corroded, or broken pipes.
Older plumbing systems can be more prone to leaking, corrosion, or simply breaking open and causing your water bill to increase. Delaying necessary repiping can cause significant damage to your home, your wallet, and even your health. A reliable repipe specialists helps you save more money and prevent the unwanted hassle.
Repipe Company Located in Anaheim California
Is your home or business ready for an pipe upgrade? Liquid Plumbing is a repipe specialists conveniently located in Anaheim, California. High-quality PEX and copper repiping are fast and easy to complete in a short time when you hire a knowledgeable repipe company.
Some homes still have outdated plumbing systems that rely on older pipes that are now deemed unsafe by the state of California. Keep your home up to date and safe by replacing the entire plumbing system with a trusted repipe company like Liquid Plumbing in Anaheim.
Old, poor-quality plumbing also accumulates corrosion along the inside of your water pipes. This corrosion can cause a slow leak that becomes bigger over time. Corrosion also impacts the quality of your water in numerous ways, including:
Low water pressure
Irregular coloring
Poor flavor
You can avoid these issues by replacing deteriorating galvanized or poor-quality copper with new, safe water pipe materials. Liquid Plumbing is a repipe specialists using state-approved plumbing materials to repipe homes across Anaheim, CA.
Free Home Repipe Estimate
We know that homeowners deserve to have peace of mind, and we strive to help you achieve that with first-rate customer service. Liquid Plumbing, your local Anaheim and Orange County tankless water heater installation specialists, offers free estimates. 
You can trust our experts to provide you with an accurate quote for the total costs of labor and materials. The Liquid Plumbing team has over 40 years of knowledge and experience in the plumbing industry that you can rely on for tankless water heaters in your home or office.
We also offer emergency plumbing repairs within a one-hour service window in and around Orange County. If you're ready to hire a professional, experienced tankless water heater specialist, call 800-310-5633 today and speak with a team member today.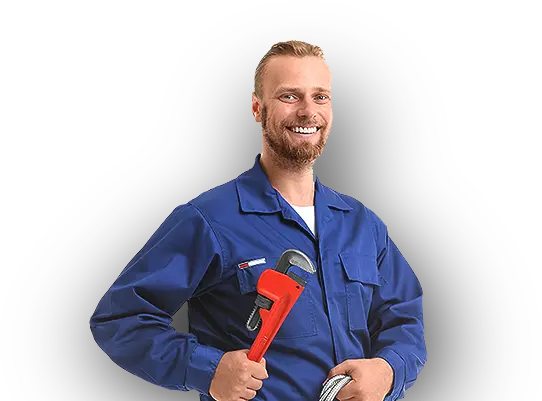 We have Over 46 years experience in plumbing
Plumbing Problems?
Call the Professional at Liquid Plumbing